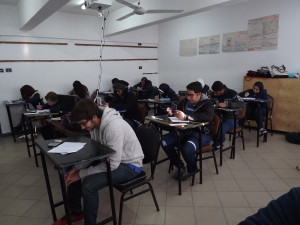 Students who attempt any of the following will be dismissed from the test and their scores will be cancelled:
Giving or receiving help of any kind.
Marking answers after time has been called.
Using an unauthorized test aid.
Eating, drinking, or any kind of disturbance.
Failing to follow testing procedures.
Using mobile/cell phones during the exam.