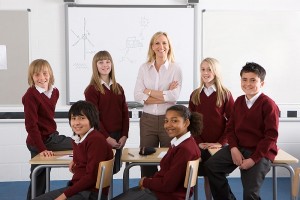 Students should wear the school uniform designed with the badge of the school. Improperly dressed students will not be permitted into their lessons. Avoid tight clothing that draws attention to body structure.
Personal hygiene is an important part of education. Students should be encouraged to bathe daily. Fragrances are allowed, but the scent should be both pleasant and subdued.
Makeup such as lipstick, blush, eye shadow, and eyeliner is not allowed. Nail polish is also prohibited. Students should wear moderate hair styles. If long hair, it should be drawn at the back with bands.
Wearing jewelry is forbidden. Students should not wear long earrings, necklaces, bracelets, rings or other items of jewelry.